Election board can review filing documents
Election board can review filing documents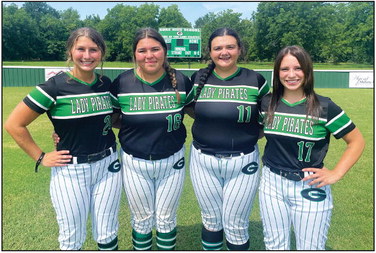 By&nbsp
David Seeley Sports Editor&nbsp
After losing regular-season finale to ChecotahLast week was the final week of action on the fast-pitch softball diamond for the Gore Lady Pirates.After losing their regular-season finale 8-1 to the Ch...
By&nbsp
AMIE CATO-REMER Editor&nbsp
In August, September monthly meetings; Abbott hired as new town attorneyThe Vian Board of Trustees voted to table an agreement between the town and MC Nutrition Services during their regular monthly m...
The Oklahoma Tax Commission recently released city sales tax collection figures that primarily represents local tax receipts from August business. The monies they reported this period represent sales ...
Pattie L. Bullock, 43, Gore: Burglary (second degree); Grand larceny.Joseph W. Crowley, 25, Sallisaw: Domestic abuse-A&B.Jacob L. Cruz, 25, Sallisaw: Burglary (second degree); Grand larceny; Poss. of ...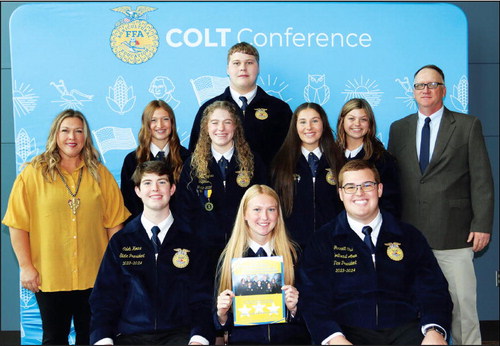 Officers of the Vian FFA chapter participated in the 2023 Oklahoma FFA Chapter Officer Leadership Training Conference Sept. 12 at the Glenpool Conference.The eight state FFA officers planned and condu...

By&nbsp
JANIS RISLEY FCS/4-H EXT.&nbsp
ED.Have you ever been told you need to cut back on your sodium intake? Sodium, also known as salt, tends to get a bad rap in the nutrition and health world. Fun fact, your body actually needs sodium! ...
Vian High School's graduating class of 1978 is planning their 45year class reunion for Oct. 14, from 4 to 10 p.m. with a reunion dinner and fun-filled evening. The class will also be raffling off bask...
Cory Jon Murray: Speeding.Ethan Don James: Speeding.Alexis Delilah Vaughn: DUS.Donita A. Stewart: Speeding.Derrick Nathaniel Gates: Failure to pay taxes due to State.MichaelDavis:Speeding. Juston Coff...
AA Meetings are now being held at Vian Vian United Methodist Church, located at the corner of Lee and Blackstone Streets. The meetings are held each week on Tuesday and Friday, beginning at 7 p.m.For ...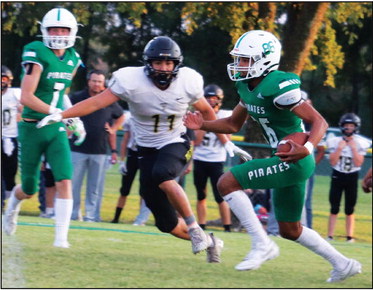 By&nbsp
David Seeley Sports Editor&nbsp
It took a little bit of a wake-up call, but once the Gore Pirates got going, they never looked back.After falling behind 6-0 in the first quarter, the Pirates scored the game's next 44 points to end u...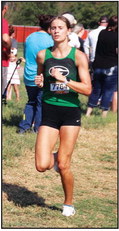 By&nbsp
David Seeley Sports Editor&nbsp
Gore Lady Pirate senior cross country runner Hallie Kinion bested the field of 29 runners in the field to win Saturday morning's Sallisaw Invitational. She won the two-mile race in a time of 14:24.76....