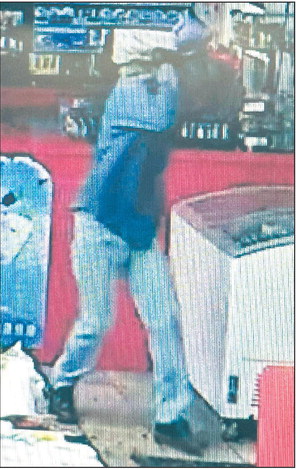 By&nbsp
AMIE CATO-REMER Editor&nbsp
Of Vian convenience store Last week just before 11 p.m. Vian Police reported an individual allegedly broke into Snack Shack (formerly known as Hamilton's Fast Stop) and stole an undisclosed amount of ...
By&nbsp
(over $10,000)&nbsp
Felony Docket None. Criminal Misdemeanors Nathaniel J. Bales, 21, Tulsa: Use drug paraphernalia (using M/V). Tyler J. Chandler, 21, Muldrow: Use drug paraphernalia (using M/V). Ricky D. Corbit, 38, Sa...
Cherokee Nation is now accepting applications for the Low Income Home Energy Assistance Program from new participants who are 60 years or older or disabled. Applications will be accepted in-person at ...
By&nbsp
AMIE CATO-REMER Editor&nbsp
A Marble City man charged in July with felony sexual battery, first degree rape, and sodomy - victim mentally incapacitated, is now scheduled for a Dec. 14 jury trial sounding docket, according to Seq...
By&nbsp
LYNN MCCULLEY SPECIAL TO THE NEWS&nbsp
For job seekers Sequoyah County Commissioners approved a "Consortium" agreement between local elected officials and the Green Country Workforce Development Board at their regular meeting, Monday. Acco...