McMahon strikes pedestrian with his car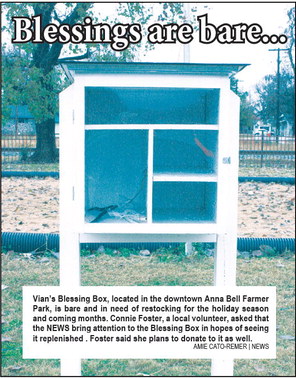 Vian's Blessing Box, located in the downtown Anna Bell Farmer Park, is bare and in need of restocking for the holiday season and coming months. Connie Foster, a local volunteer, asked that the NEWS br...
The following citations were issued by the Vian Police Department in October: Tony L. Goodwin: Illegal U-Turn. Won S. Yun: Illegal U-Turn. Rock Richardson: Speeding 11-15 mph over. Hector Tobar: Failu...
Felony Docket Shane Fahrenholz, 57, Gore: Stalking in violation of court order. Jessica Hardy, 46, Sallisaw: Poss. of firearm after felony conviction. Glen L. Howard, 74, Muldrow: Battery/A&B on polic...
Gore Elementary School Students of the Month for November are, front row, from left, Waylon Cash and Haylan Cartwright. Back row, from left, Addilyn Ayers, Kaylee Summerlin, Garret Sandy and Paizlee O...
By&nbsp
AMIE CATO-REMER Editor&nbsp
Jeremiah Johnson, 38, of Vian has deep roots in Sequoyah County. Named after his late grandfather, Bennie Johnson, of the Johnsonville/ Blackgum community near Lake Tenkiller, his birth name is actual...

By&nbsp
David Seeley Sports Editor&nbsp
Six Webbers Falls football players make All-District B-5 Team; QB named an All-Star, with lineman an alternate All-Star Six Webbers Falls Warriors football players were named to the All-District B-5 T...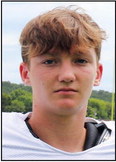 By&nbsp
David Seeley Sports Editor&nbsp
Several Gore Pirates, who were the district's runner-up team and finished with a record of 9-3 and made it to the second round of the Class A playoffs, were honored by District A-8. Gore linebacker Go...
By&nbsp
David Seeley Sports Editor&nbsp
JAY — Four Vian Lady Wolverines wrestlers competed at last weekend's two-day Jay Tournament to begin their season. Carmen Rautenburg, Carissa Prock, Aubrey Gant and Avery Richey competed for the Lady ...

By&nbsp
David Seeley Sports Editor&nbsp
The Roland Rangers and the Muldrow Lady Bulldogs were named the top seeds in the 2024 Sequoyah County Tournament during Wednesday morning's seeding meeting at Sallisaw High School's Paul Post Fieldhou...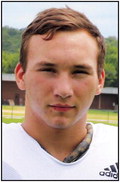 By&nbsp
David Seeley Sports Editor&nbsp
VAN BUREN, Ark. — The Gore Pirates wrestling team got the season off and running Thursday night as they competed against the host Van Buren Pointers and Fort SmitH (Ark.) Northside. Heavyweight Kaydin...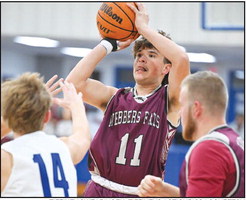 By&nbsp
David Seeley Sports Editor&nbsp
A new era of Webbers Falls Lady Warriors basketball got started on a victorious note times two as new coach Garren Weatherton got her first wins with her new team as the Lady Warriors opened their 202...