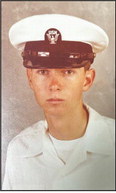 Randy D. Harp
July 8, 1961 – July 1, 2023
Muldrow – Funeral services for Randy D. Harp, 61, of Muldrow, were at 10 a.m. on Wednesday, July 5, 2023, at Agent Mallory Martin Chapel in Sallisaw. Burial followed at Akins Cemetery in Sallisaw under the direction of Agent Mallory Martin Funeral Service, Inc.
Mr. Harp was born on July 8, 1961, in San Joaquin, Calif., to Mildred (Allen) Harp and George Sherman Harp. He died on Saturday, July 1, 2023, in Claremore.
He was married to Dana Lou Wiswell on May 25, 2000, in Van Buren, Ark.
He was a veteran of the U.S. Navy, a retired nurse from Cherokee Nation and of the Christian faith. He loved to fish, garden, go hiking and be outdoors.
Survivors are his wife, Dana Harp of the home; one daughter, Jessica Snyder and Jeremy of Alaska; one son, Stephen Harp of Muldrow; one step-son, Arjay Mabingnay of Navasota, Texas; one grandchild; two sisters, Terrie Ross and Pam Harp, both of Sallisaw; two brothers, Danny Harp of Sallisaw and Tim Harp of Muldrow; and several other relatives and friends.
He was preceded in death by his father. Pallbearers were Stephen Harp, Tim Harp, Brandon Harp, Danny Harp, Josh Ross and Andy Ross.