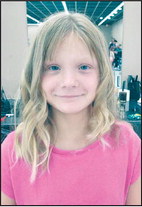 commentary, Main
August 9, 2023
We Asked Kids…
Avril Johnson Age 9, Vian
What's your favorite school supply and why?
Colored pencils because I love to draw!
Which school supply do you think your teacher uses most?
She uses ink pens the most.
What's the best part about going back to school after summer break?
I get to see all my friends that I have missed!