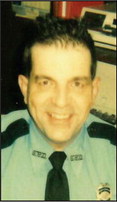 Obituaries
August 23, 2023
Richard Dale Crutchfield
Feb. 7, 1953 – Aug. 8, 2023
Sallisaw – A Celebration of Life for Richard Dale Crutchfield, 70, of Sallisaw, was held at 2 p.m. Saturday, Aug. 19, 2023, at the Agent & Mallory-Martin Chapel in Sallisaw. Cremation was under the direction of Agent & Mallory-Martin Funeral Home.
Mr. Crutchfield was born on Feb. 7, 1953, in Sallisaw to John Sewell Crutchfield and Lady Hyacinth (Sparks) Crutchfield. He died on Tuesday, Aug. 8, 2023, in Vian.
He was a retired law enforcement officer and of the Baptist faith.
He married Pamela Smithson on Oct. 18, 1972, in Sallisaw.
Survivors include his wife, Pamela Crutchfield of the home; one daughter, Shawnya and Rod Slattery of Richardson, Texas; one brother, Johnnie Lee "Buddy" and Dean Crutchfield of Oolagah; three grandchildren; and other family members and friends.
He was preceded in death by his parents; four sisters, Mavis June Luttrell, Patricia Ann Crowson, Mary Jo Hemphill and Lynda Sue Simmons; and two brothers, Johnny Crutchfield and Luther Crutchfield.