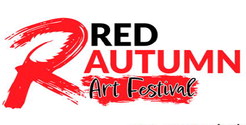 Red Autumn Arts Festival to bring regional flair
The inaugural Red Autumn Arts Festival is scheduled for the first Saturday in November at Stage Park in downtown Sallisaw. This event aims to be a regional celebration of arts and culture, drawing artists and vendors from across Oklahoma, Arkansas, Missouri, and Texas.
Event organizer Lance Montgomery envisions this being the first of many annual events that will bring in something unique to Sallisaw.
"Every city has its cultural event, but the Red Autumn Arts Festival aims to be a regional gathering, attracting artists and attendees from all over the region," Montgomery said.
The festival promises a diverse lineup of performances, including Latin dancers, musicians, visual artists, and an array of food trucks. A film screening at Wheeler Park adds an extra dimension to the experience. This family- friendly event seeks to provide both locals and visitors with an opportunity to immerse themselves in the local arts scene.
Montgomery's overarching goal is to leave a lasting impression on attendees, making them think, "When I woke up this morning, I never imagined I would see something like I saw today." He aspires to introduce people to unconventional forms of art they might not have otherwise considered.
The festival boasts an impressive roster of artists, with 50 talents from various areas, including some who are traveling several hours to attend. Local sponsors, including Muncie Mike's, J&D's Cowtown, Megaphone, and People Inc., have played a pivotal role in the event's success, turning it into a true grassroots effort.
A highlight of the festival will be a performance by internationally recognized singer, dancer, and model Aura Maurice-Figueroa, who also owns Dance with Me Studio in downtown Rogers, Ark. The event will also showcase Amber Andersen, gallery director at Larry K. Hill Studios in Woodward, and will offer art-based children's activities courtesy of Art On Main in Van Buren, Ark.
Montgomery hopes that attendees will leave with a positive impression of downtown Sallisaw as a friendly and welcoming place. Organizers encourage locals to follow the event on social media, share it with friends, and invite out-of-towners to experience the diverse art, film, music, and dancing.
The festival kicks off at 11 a.m. on Saturday, Nov. 4, at Stage Park in downtown Sallisaw. Admission is free, and the event is open to the public. For those interested in participating as vendors or artists, contact Montgomery at 918208-9688.