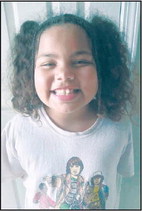 commentary, Main
August 2, 2023
We Asked Kids…
Malea Beth Smith Age 9, Vian
What's the best thing about summer?
A pool!
Who is your best friend?
Mello, because he is nice and doesn't care about what others think.
What makes the best pet?
A baby cat because it gets tired a lot. You can make it sleep with you, too, and it's really cute!